Went Back to Deer Island last night. Non stop fish all night long...All small, largest was 25".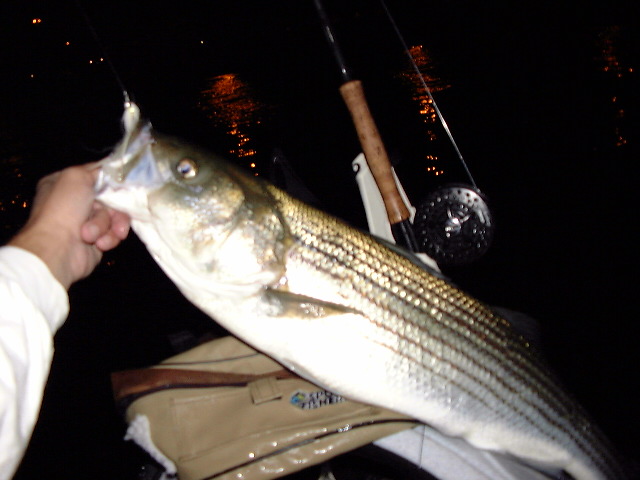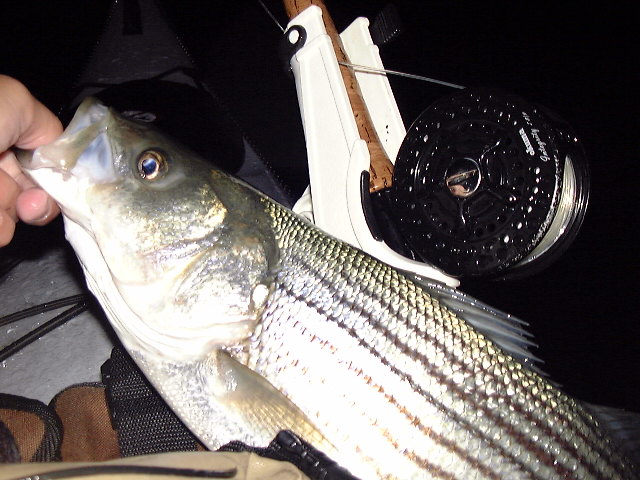 Deer Island Night Fishing with Sam 10/3/02. Boated 3 fish in 1/2 hour. Going back this week....all small but big ones are out there...somewhere...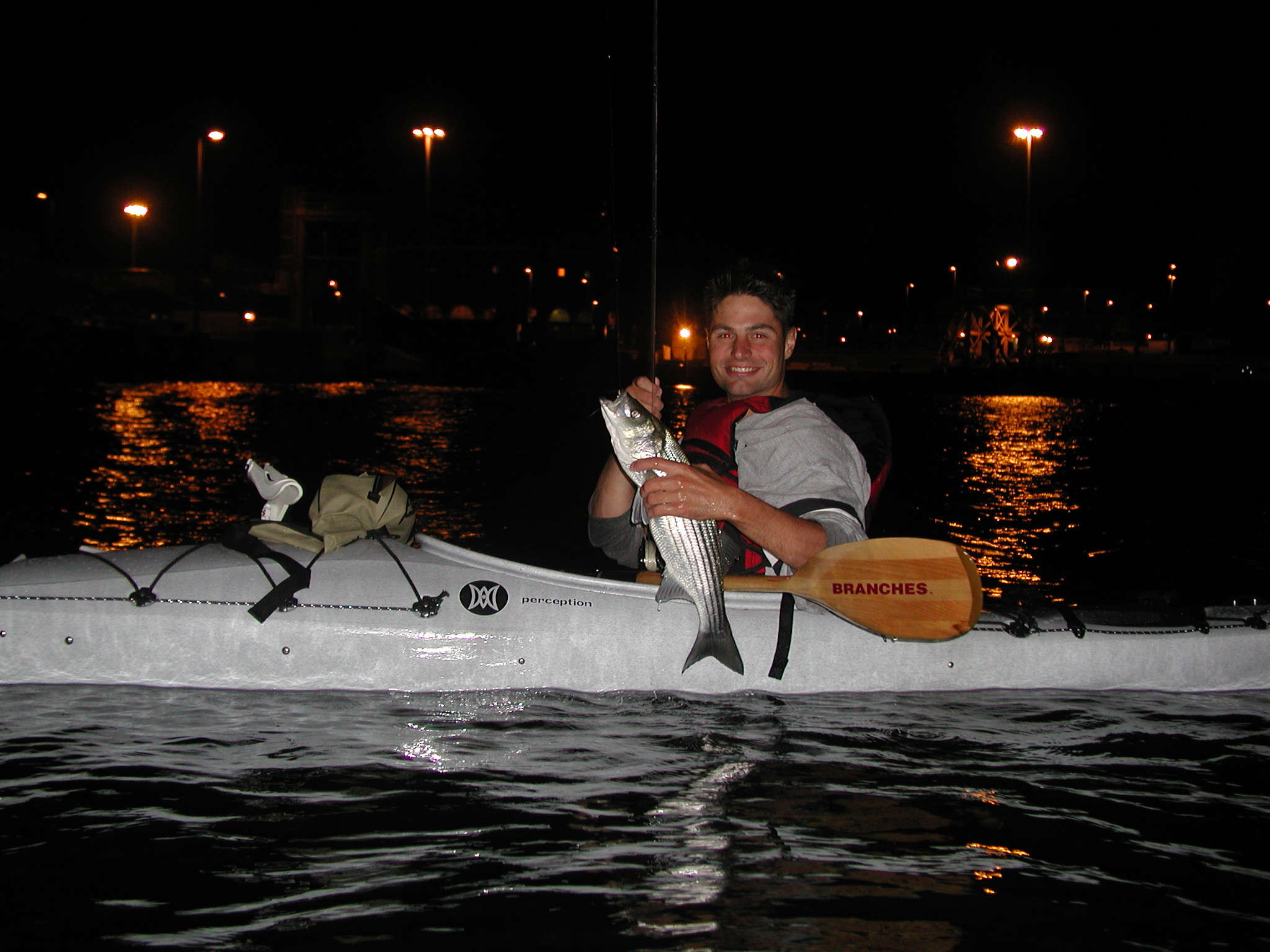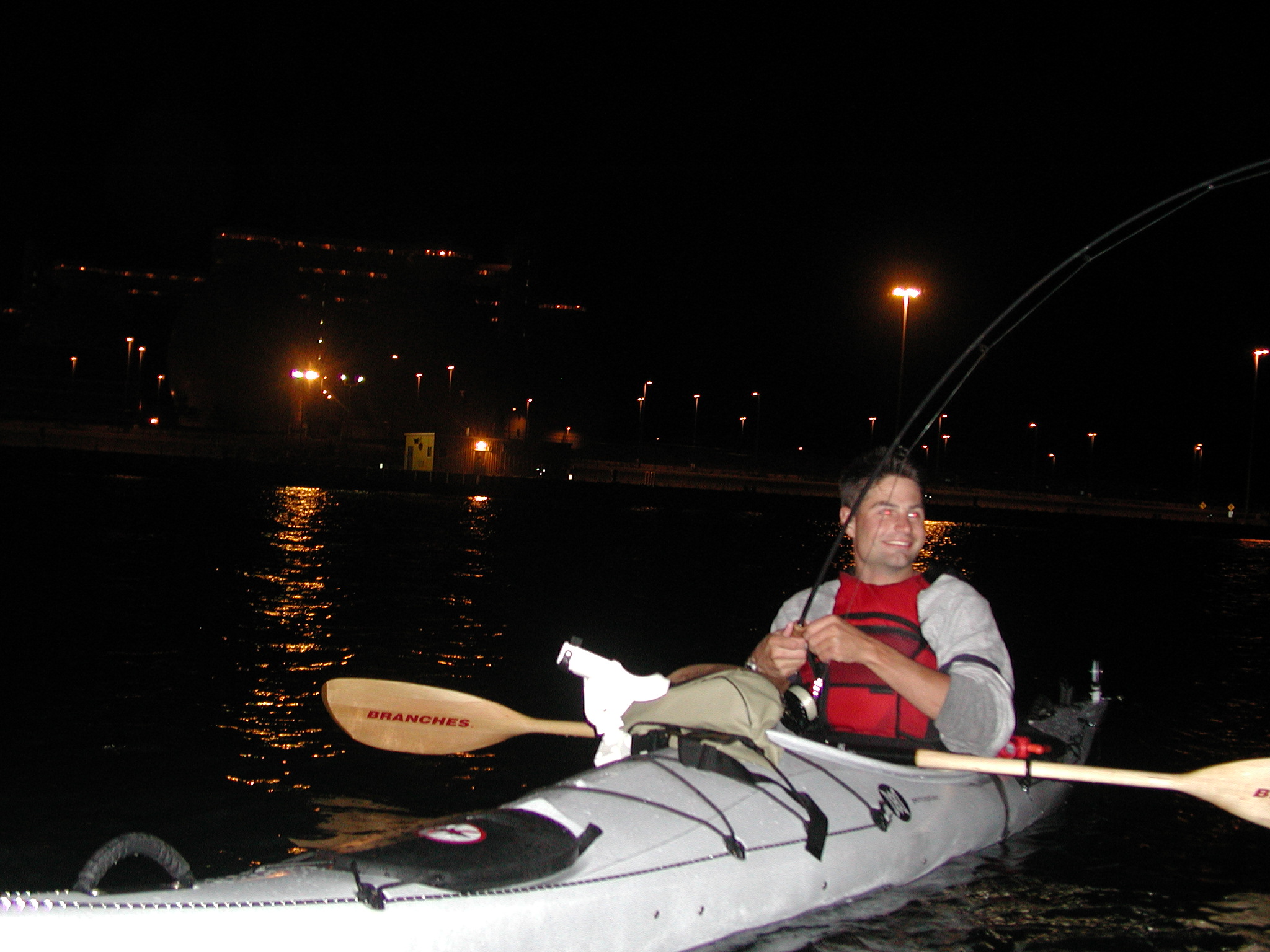 Deer island loading dock day 2. 10/11/02. Sam was worried he didn;t have the right flies and I told him to tie some grass to a hook and it will catch fish out here...so he made this bait fish fly with the warning lable and laminated it to a hook...well it caught fish.. The thing in his hand was the hatch we were in the middle of and explains why there were so many fish over the past few days...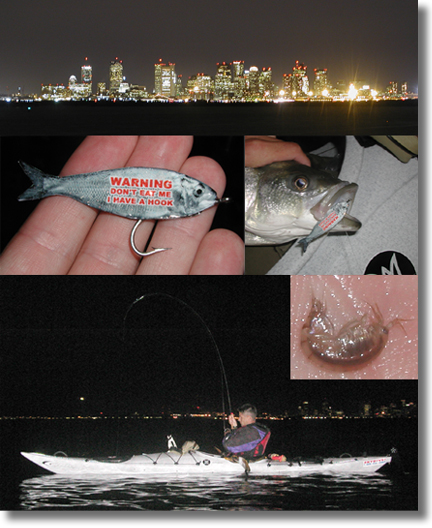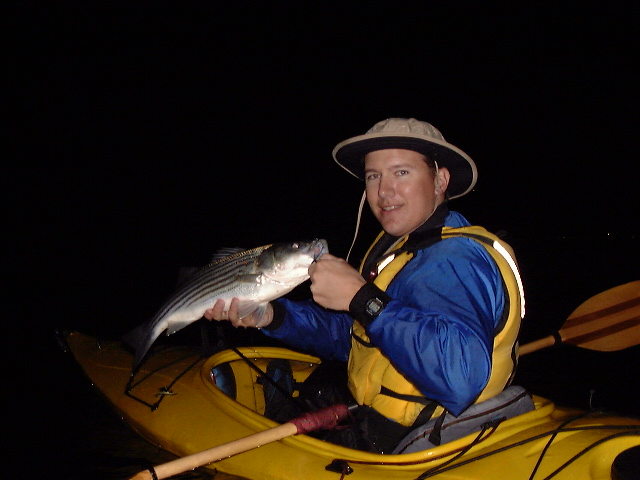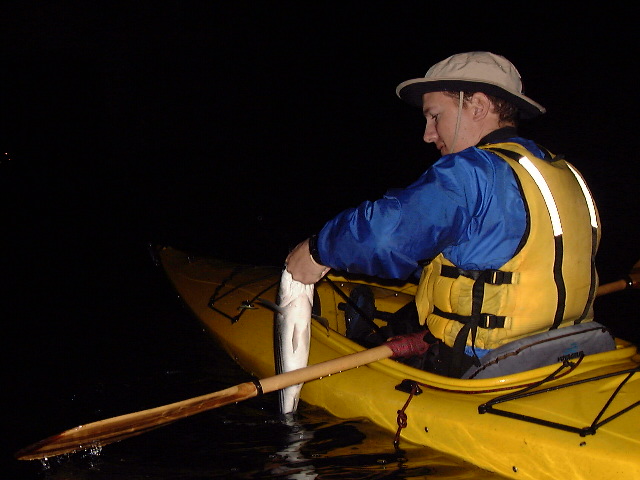 Thisis all the hatched isopods swimming around under my boat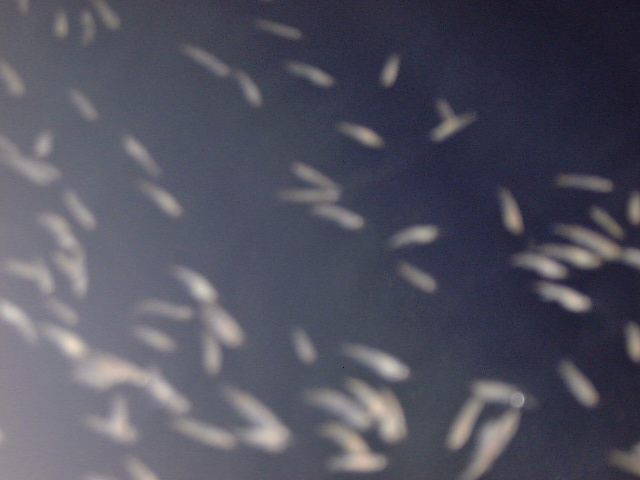 Enter subhead content here